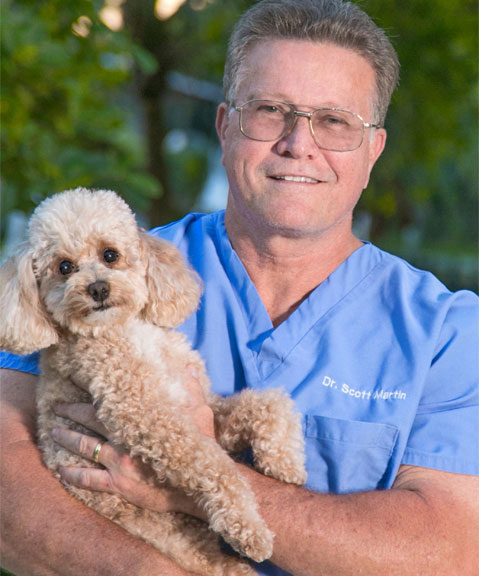 Dr. Martin founded Martin Animal Clinic in 2018.
Dr. Martin is a graduate of Mississippi State University School of Veterinary Medicine. He also holds a Master's Degree in bird breeding and reproduction from the University of California Davis. He was an aviculturist for 13 years and has extensive experience hand raising baby birds.
Dr. Martin has a special interest in surgery and performs many general surgical procedures on companion animals and exotic pets and a variety of orthopedic procedures on dogs, cats, and exotics.
Dr. Martin loves all animals and welcomes the challenges and appreciates the rewards of private practice. He truly enjoys what he does and it shows.
Dr. Martin also loves fishing, diving, going to the gym, Tae Kwan Doe, and Jimmy Buffet.
Head Veterinary Technician